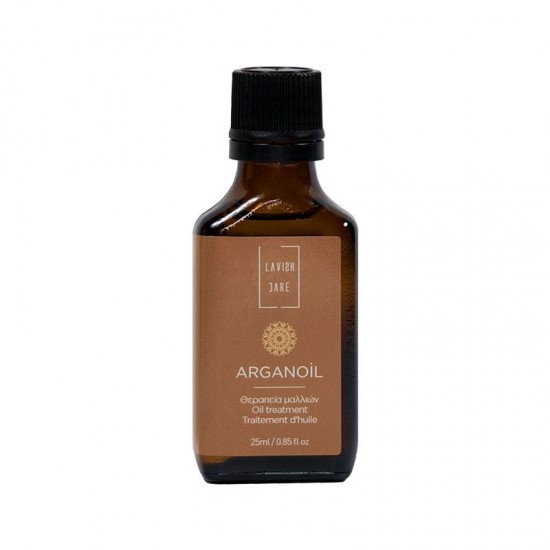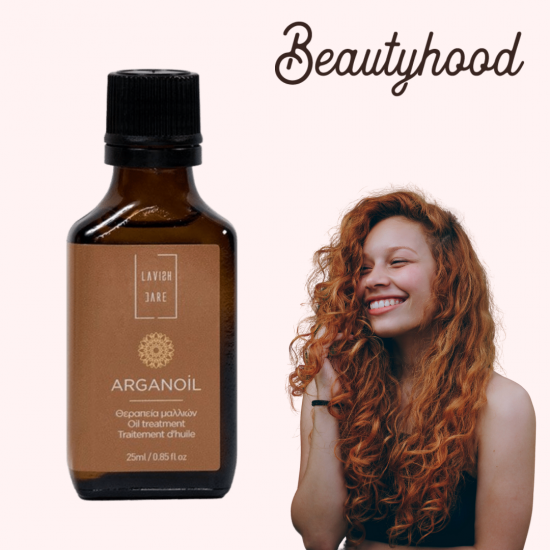 Lavish Care ARGANOIL - OIL TREATMENT 25ml
Argan Oil Treatment
Lavish Hair Care - Arganoil - Oil Treatment is a care, styling and finishing tool with a unique Argan oil formula that is immediately absorbed by the hair, imparting shine and silky perfection to all hair types.
25ml
Instructions for use
HAIR CARE, STYLING AND FINISHING
Apply to clean, towel-dried hair, from mid-length to ends, massaging lightly.
Avoid putting on the roots.
Depending on the quality, length and texture of the hair, apply the following quantities:
-1 full cap (dry or damaged hair/long hair).
-1/2 cap (medium/normal hair length).
-1/4 cap (short/fine hair).
Blow dry or let hair dry on its own.
Can also be applied to dry hair after blow-drying to tame frizz.
COLOR CARE APPLICATION p>
Prepare hair by applying 5ml (1.5 caps) to dry hair before applying dye or chemical work.
Apply the product with a light massage for better penetration into the hair.
In this way, an easier and more uniform distribution of the paint is ensured.
You can also add 1 capful of product to any color mix for ultimate protection, shine and even more color absorption.
Information
Gives hair silky, healthy and full of vitality. -
It completely transforms the hair, thanks to the omega-3 fatty acids, proteins and vitamins it contains.
It is immediately absorbed and repairs the damage caused by heat, styling and the environment.
Nourishes the scalp, reducing dryness and itching.
Eliminates frizz and protects against UV damage.&nbsp ;
Reduces drying time by 40%, detangles hair and speeds up the styling process.
Hair turns from brittle and broken to strong and flexible. < /li>
Does not contain Parabens Ingredients Dimethiconol, Cyclopentasiloxane, Helianthus Annuus (Sunflowerseed Oil), Hydrolyzed Silk, Parfum, Argan Oil
Ingredients
Dimethiconol, Cyclopentasiloxane, Helianthus Annuus (Sunflowerseed Oil), Hydrolyzed Silk, Parfum, Argan Oil

Stock:

In Stock

Model:

BH-LC-AO25

Lavish Care