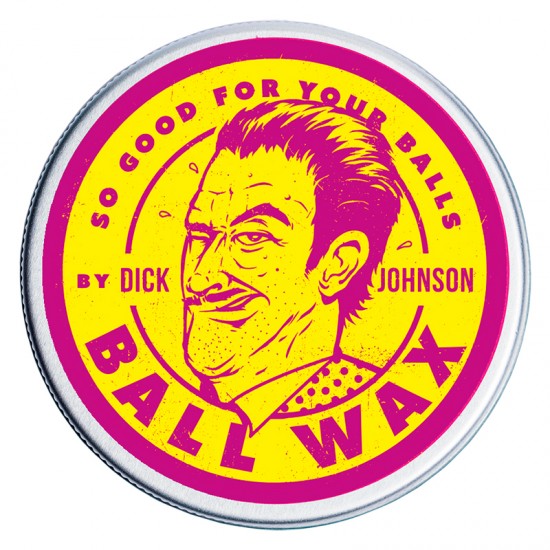 Dick Johnson Ballwax 50ml
A natural product made from the Vitellaria tree that leaves the scrotum area soft and silky after application.


This is a product that promises quick recovery from sweating , itching and bad smell.
The product is also suitable for use after shaving the sensitive area to reduce irritation.


Ballwax is a Finnish innovation, which is developed to enhance men's health in the sensitive area.
Ballwax is a natural and hypoallergenic product.

You can use Ballwax as an aftershave balm on other areas of your body as well.
Moisturizes the skin and helps soothe dry irritation.


If you jog or bike, you may have noticed some irritation on your skin that can be quite painful.
Ballwax will soothe the area and you can to do your activities comfortably.

The Vitellaria tree, which Ballwax is made of, has been researched as the most hypoallergenic, so it is suitable for everyone.
That's why Dick Johnson recommends it even for babies that cause diaper rash.


A Vegan product made in Finland.

Stock:

In Stock

Model:

BH-LC-1052

Dick Johnson