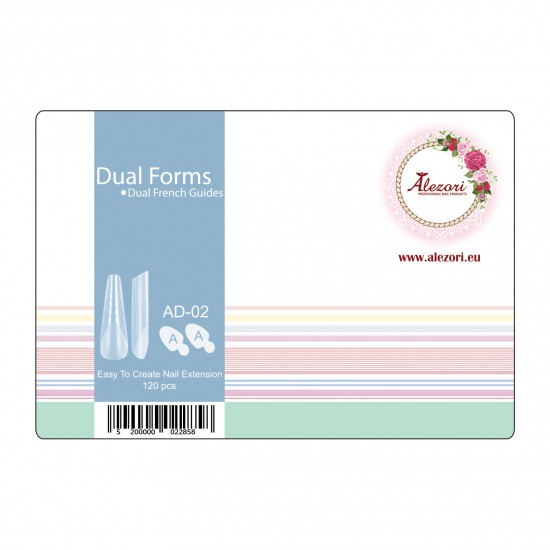 New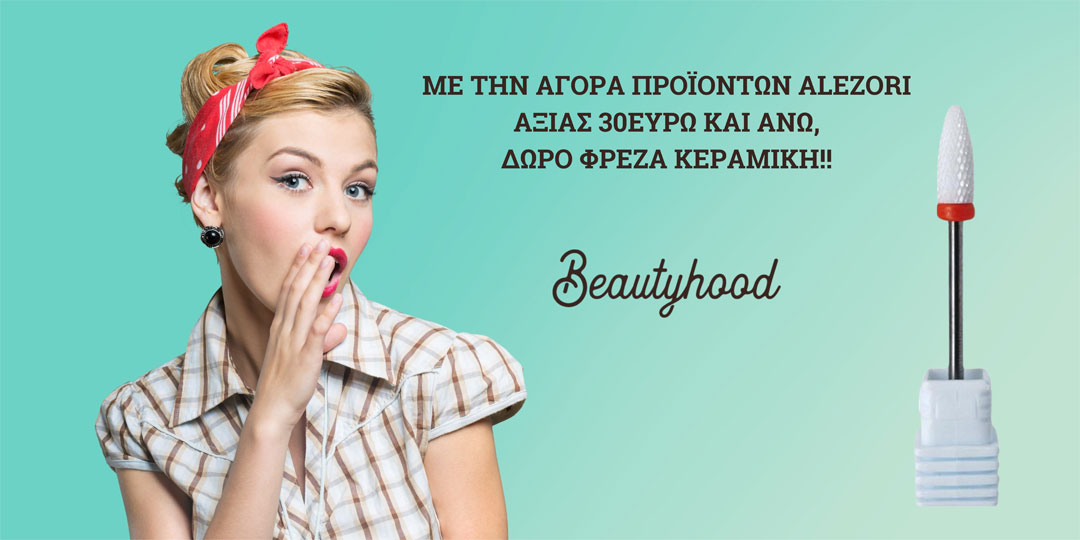 DUAL FORMS AD-02 (TYPE A)
ALEZORI presents you top forms to make the modeling process very easy and fast for you! Thanks to the special chemical composition, Dual Form is precisely and easily separated from gel or other nail building material. It always provides you with a smooth surface. You can create, in any type of hand, perfect sets with the help of Dual Form ALEZORI. Suitable for French!
VIDEO: APLLICATION METHOD
*THE PACKAGE INCLUDES A SPECIAL SILICONE (PATTERN) FOR GREATER CONVENIENCE AND FAST PERFORMANCE OF THE FRENCH MANICURE!
CHARACTERISTICS:
Made of silicone
Durable
Transparent
Flexible
It is used with Gel - Acrygel - Acrylic
Minimal filing

Significantly reduces working time
Variety of size - shape
Natural and subtle effect
METHOD OF APPLICATION:
Normal nail preparation.
Filing the free end.
Dual Form option based on the size of each nail.
We apply a small amount of material inside the form (Gel, Acrygel, Acrylic) and distribute it evenly.
We precisely place the Dual Form with the material on the nail plate.
With slight pressure on the nail, polymerization follows for 1 - 2 minutes in a 48W Led lamp.
Removing Dual Form.
Filing.
Completion of the set with painting and Top Alezori.
Stock:

In Stock

Model:

BH-AD-02

Alezori