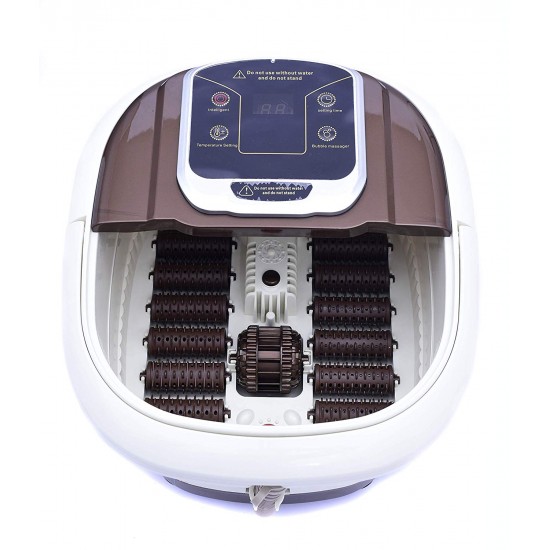 Not available
Electric Spa Foot Bath with Massage and Infrared Heating JY-868B
Spa foot bath will help you relax in the comfort of your home. And for professional use.
Keep your feet healthy and enjoy a relaxing and rejuvenating vibration massage and oxygenation to improve health and metabolism. Detoxify your body and feel full of energy and vitality by having a foot bath and massage at the same time. It improves circulation and metabolism while relieving fatigue. Invest in your health, enjoy relaxation and good mood.
Offers:
Improving health.
Rested feet.
Improving metabolism.
Features:
Power 500W.
All-in-one: 12-roller massage, heating, oxygen bubble massage.
Digital temperature and time control thanks to the LED display.
All 12 rollers can massage on your legs in all directions (manually), to effectively relieve you of pain and fatigue.
Automatic heating: The pack has a PTC resistance for effective temperature control and maintenance. You can choose a temperature between 30 and 50 degrees C and the machine will automatically maintain this temperature.
Infrared heating.
60 minute timer.
Dimensions: 35X30X41 cm.
Stock:

Not available

Model:

ΒΗ-ΜΒΝ-97677